10. Race of Robots - Addicted (Ruddyp Remix)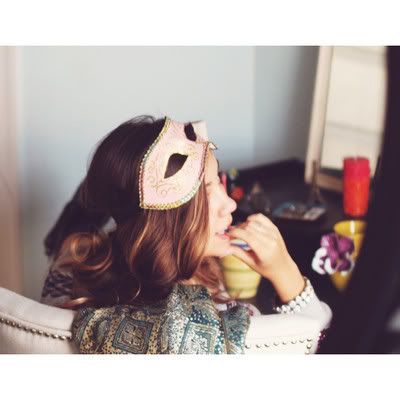 This track is a remix of the DC duo Race of Robots by Ruddyp, a 19 year old kid from Virginia. This track is unreal, and almost didn't make it on the list because of how late it was released! The vocal pitching, the interesting beat, and the light synth makes this remix just fantastic. Listen to/download at Ruddyp's soundcloud!
9.  Work Drugs - Ice Warf
This song is off Work Drugs second full length Aurora Lies. This Philly duo is honestly amazing. They wrote all the songs from the cd while sailing around Cape Horn, therefore giving the songs a relaxed and beachy vibe. Ice Warf's catchy chorus and simple guitar will have you listening to it on repeat for quite a while. Buy 'Aurora Lies' at their Bandcamp!
8. Youth Lagoon - Daydream
The bedroom pop project of Trevor Powers, Youth Lagoon, completely blew up this year, and for obvious reasons. These simplistic, yet still strong songs, are not only catchy, but honest and raw. His soothing voice and light twinkling synths are combined extremely well. Buy 'The Year of Hibernation' off the Fat Possum website!
7. Adeodat Warfield - Summer Night
Adeodat Warfield is the musical endeavor of Ryan Sublette, whom you may know from Jackon Casey's skate videos 'Friends with Benifits' or 'Boyish'. So not only is he amazing at skateboarding, but he creates gentle and catchy electronic music aswell. 'Summer Night' packs fluttering sounds, a solid beat, and the perfect amount of distortion and reverb. You can download and listen to 'You Had Me At Goodbye' on his soundcloud!
6. The Drums - I Need a Doctor
'I Need a Doctor' combines a basic track with sampled voices and clap filled beat. The chorus is catchy as hell, and the bass line is contagious. The whole album, Portamento, combines flavors like these. Buy it at their store here!
5. Gauntlet Hair - Top Bunk
'Top Bunk' was the first single of, the Denver pop-duo, Gauntlet Hair's self titled release. This reverb smothered piece is dreaming, yet still strong. The beat carries through strong, and the echoy vocals add to the pop feel extremely. Pick up this cd at the Dead Oceans website! (Also check out this music video for it. Totally Arnold!)
4. Teen Daze - The Harvest
Vancouver chillwaver Teen Daze released 'The Harvest' as his first single off 'A Silent Planet'. This track is one of his dreamiest songs ever. The reverb and echo of every instrument adds to the atmosphere of the song. His vocals back it up even more. Calming and light hums throughout. I had the opportunity to see him live, and I've never been happier. Buy 'A Silent Planet' at his Bandcamp!
3. Toro Y Moi - New Beat
The second single off Toro Y Moi's second full length 'Underneath The Pine' is my third favorite track of this year, 'New Beat'. The synth has a nostalgic 70s sound to it, and like always a catchy melody. This song induces the need to dance in many cases, and also the need to sing along. Buy 'Underneath the Pine' and also Toro's 'Freaking Out EP' via Carpark!
2. King Krule - Noose of Jah City
'The Noose of Jah City' and King Krule himself have stirred up a lot of attention this year. Archie Marshall, the seventeen year old musical genius, also known as Zoo Kid, released his self titled ep this year. This track is simplistic, but still strong and catchy. His thick accent is almost half the reason his voice is so soothing and perfect. All the song is is a fluttering guitar strings, warm synth notes, and a distorted beat. Pick up his ep via True Panther records!
1. Neon Indian - Polish Girl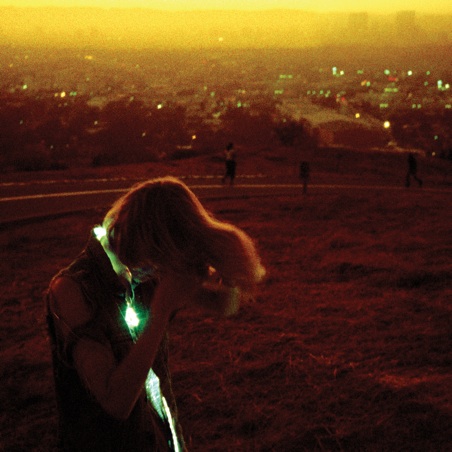 And now, for my favorite track of this year! It goes to Alan Palomo's, aka Neon Indian, 'Polish Girl'! Every part of this song is catchy. The synths are, the beat, and especially the chorus. His work with legitimate vintage synths shows through the unique and interesting sounds throughout the song that I've never heard before. The note bending through the song is too good. Go buy 'Era Extrana' and maybe a shirt at Neon Indian's website!
Honorable Mentions!
Seabright - Sea Samba (Soundcloud)
Dorean - Darling (Bandcamp)
Future Island - Before The Bridge (Website)
Crush - I Need You (Bandcamp)
Des A Boda - She's Dead (Bandcamp)
I guess that's about it folks! There were my favorite tracks of the year, but what were yours?! Let me know, and as always, if you like the music I'm posting, please support these artists and buy their stuff! Thank you everyone, and until next year, aurevoir!